BRANOpac's corrosion protection papers are high-quality kraft papers that have been fully impregnated with VCI inhibitors. During transport and storage, VCIs offer effective protection against corrosion, both when in contact with the metal parts and at a distance. BRANOrost corrosion protection papers constantly emit VCI inhibitors within packaging until the corrosion protection atmosphere has been created in full. This protects metal parts effectively from corrosion during transport and storage.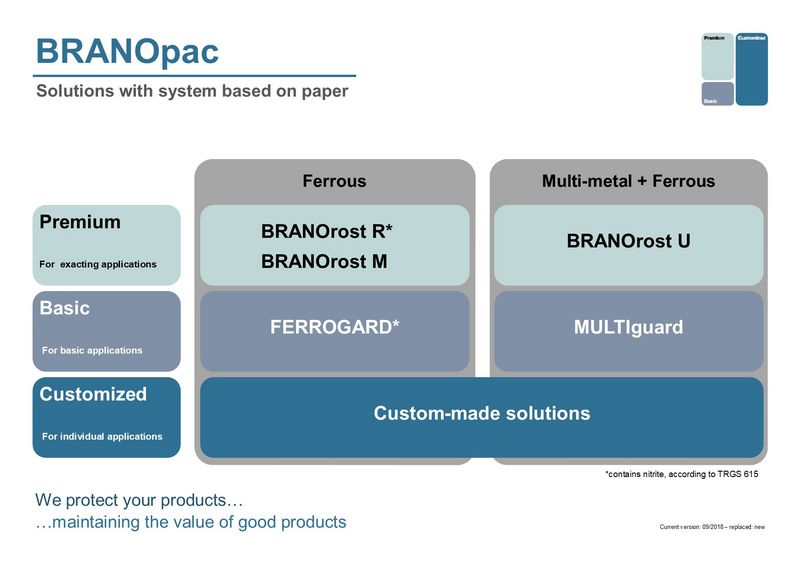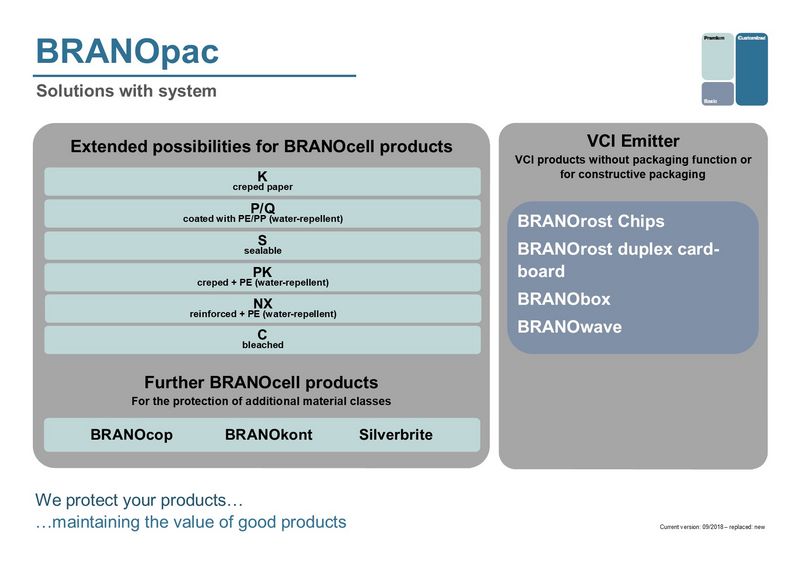 For some 50 years, BRANOrost has been recognised as the leading corrosion protection paper on the market for temporary corrosion protection, where it has proven itself time and time again. The brand's quality and reliability are based on many years of experience in production processes and development know-how. The global service that is closely associated with the BRANOrost brand – including analysis, consultation and training – is the only one of its kind on the market.
For those times when a sophisticated solution like BRANOrost is not necessary, our basic papers FERROGARD and MULTIguard offer optimum protection for intermediate storage or shipment in moderately demanding conditions over short periods of time.